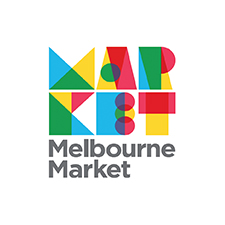 An exciting new opportunity for a Customer Service Officer has opened up within our Protective Services team at the Melbourne Markets.
About Southern Cross Protection
Southern Cross Protection is one of Australia's leading security companies and is the largest mobile patrol company in Australia. Our national footprint is able to provide communities, businesses and people with a holistic, intelligent approach to security on a localised basis.
With almost 100 years of pioneering security services, we have the experience to deliver a range of fully-integrated, dependable solutions. This, combined with highly capable staff, precision risk management technologies and sophisticated coordination capabilities make us market leaders.
At Southern Cross Protection we are passionate about providing an exceptional customer experience to everyone, every day!
To achieve this, we are always searching for 'driven people' with great ideas, energy and passion.
About the role
The Customer Service Officer will be required during defined times to receipt payments and issue receipts for payment of a range of services including:
Infringement notices and fines
Casual stall holders fees
Registration fees for vehicles
Access cards
In addition, the Customer Service Officer will be required to have sufficient site and market operational knowledge to provide assistance and advice to a wide range of casual site users and visitors. As part of the front line of service provision to site users, Customer Service Officers are required to have excellent customer service and communication skills.
Key Areas of Responsibility
Provision of Cashier Services

Provide cashier services on­site in accordance with SOP's.
Accept payments and issue receipts.
Collect monies from the car and truck parking columns in the car and truck parking areas.

Maintenance of Records

Maintain accurate and complete records of all transactions and payments in accordance with Generally Accepted Principles (GAAP) and MMA/Plenary policies.
Maintain records of individuals who have been allocated an access card, and the level of access they have been provided with.

Balancing of accounts

Undertake daily balancing of cash and other payments in accordance with GAAP and MMA/Plenary policies.

Provision of advice and assistance to visitors and site users

Provide ad hoc assistance and advice as required.
How to Apply
Please note that this position is for a morning person and requires a 4:00am start Mon – Fri.
Applicants must apply by Monday the 16th of July 2017 to roy.maroun@sxprotection.com.au. Please include your resume and a cover letter giving us a brief overview of your previous relevant experience, how you will use your skills in this role, and why you would like this position.
This is your opportunity to develop and make your mark on the continued success of Southern Cross Protection.
Be part of our Tribe and apply today!