Townsville's Professional Security Company
We exist to protect you, your people and your assets, allowing your organisation to grow and prosper.
About Us
0
PROPERTIES PATROLLED EACH NIGHT
0
LOCAL SECURITY OFFICERS
0
ALARM RESPONSE SITES IN TOWNSVILLE
ABOUT
Southern Cross Protection Townsville
We are the largest mobile patrol company in Townsville QLD, employing 30 security officers and 3 administration staff. Our objective is to offer cost effective, quality security solutions to the Townsville region. We have a strong customer service focus and a number of systems in place to ensure you receive a service like no other.
We offer a state-of-the-art vehicle tracking system in our patrol fleet, a real-time call verification system, and fast, accurate incident reporting that offers clients not just a written report but also photo verification of the incidents that are recorded live whilst the officer is on site.
Need a dependable solution for protection and safety? Call Southern Cross Protection Townsville today on 07 4728 7150 or 1300 136 102, or contact us online for a free quote or consultation. We would be happy to discuss your requirements and the services most suitable to your industry or needs.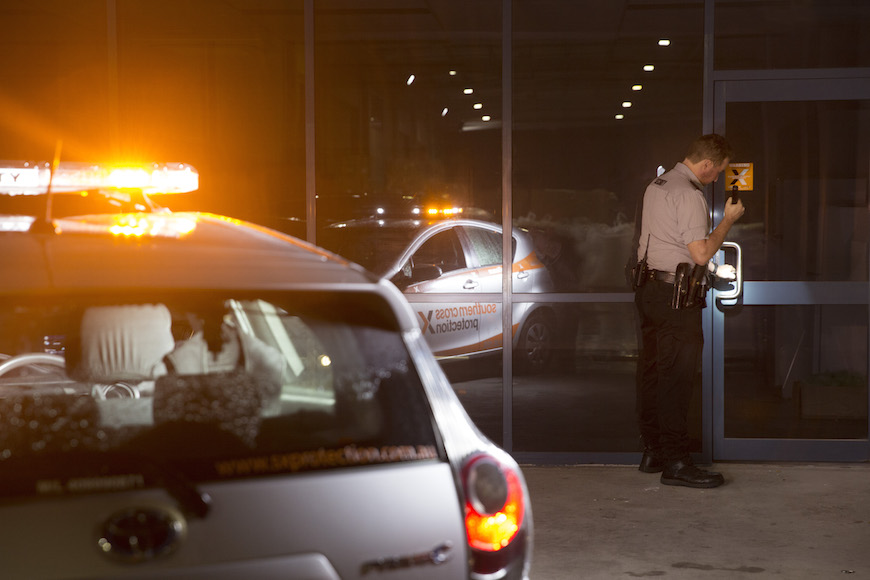 TEAM
Tony Lenz

General Manager - NQ

Tony has been part of our North QLD team since 2018, across several roles that have included Business Development Manager, Operations Manager NQ General Manager. Tony oversees all operations within the NQ region, with a proven track record in managing teams, developing policy and procedures, and ensuring compliance across our business units.

Janeen Williams

Administration Supervisor

Janeen comes to us with the acquisition of G&T Security where she has worked for the past 12 years as the Office Administrator. Over Janeen's time with G&T Security she has managed all the Office and Day to Day Duties including interacting with all clients, operations, staff management account Management and WH&S requirements and audits specific to multiple individual sites. Janeen has extensive experience within the industry and exceptional customer service skills, which make her a great asset to the business.

Samantha Herbert

Branch Manager - Townsville

Samantha brings with her over 10 year's experience within the Mobile Patrol sector. Working her way up from a Patrol Officer to a Patrol Supervisor through to running the largest Mobile Patrol Fleet in North Queensland. Sam works hard to ensure that both her and her team delivers the best customer service and value for money possible and on top of this she is also a fully Licensed K9 Handler and Armed Guard.

Acacia Mackenzie

Branch Manager

Acacia has worked her way up through the ranks here at PPSNQ. Originally employed as an Administration Assistant, Acacia has proven throughout her time with us that she has what is required to not only manage and direct a growing team, but also perform what is required behind the scenes to ensure not only compliance and reporting, but also be able to communicate and work well with all of our customers.

Dondon Dulalia

Technical Division Manager

Dondon has extensive experience within the industry, both here and abroad. With more than 20 years of experience, Dondon is a proven professional not only in the installation of new Alarm and CCTV systems but also in maintenance, repair and upgrading Alarm Systems, Access Control, CCTV and Monitoring. Dondon is still very hands-on within his role ensuring that he not only quotes and office works, but also assists in the required works to ensure the needs and expectations of our customers are always met. This coupled with his exceptional Customer Service and attention to details value adds to his Department.