Resolve Vulnerabilities in Your Retail Security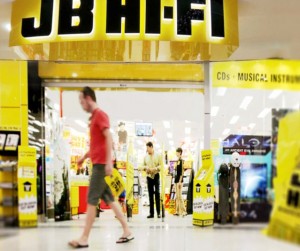 Effective retail security requires incorporating several security elements into an integrated security solution that addresses your potential vulnerabilities and weak spots. Carefully designed retail security should protect your assets, be tailored and affordable to your needs and, importantly, not negatively affect the experience for your customers. Do you need a security solution that not only protects your business through traditional alarm systems, but can also include respectful loss prevention officers? Not to mention powerful technology in the form of CCTV and highly proficient alarm monitoring capabilities?
Southern Cross Protection has a depth of knowledge and a broad selection of security capabilities that can be utilised to build the retail security solution you need. This means you can trust us to deliver the level of protection you need, and you'll be able to rest easy and get back to your core business activities.
Customised to the Needs of Your Business
Depending on your size, assets and location (or locations), your security needs will differ, but ultimately you require several key aspects:
An active deterrent to would be thieves

A means to keep your employees and customers out of harm's way in case of criminal or malicious activity

A method of identifying and accounting for thefts or property damage

And, in many cases, a means of identifying perpetrators
Your budget and needs will influence the best way to address these issues, and Southern Cross Protection have the experience to provide the security measures appropriate to your requirements, such as:
Loss prevention officers and screening

CCTV installation and monitoring

Lock-up and unlock services

After-hours security patrols
Get the Right Solution
To discuss how Southern Cross Protection can secure your business both during and outside of operating hours contact us on 1300 136 102 or enquire online. We can help you address common retail security issues such as theft, vandalism and customer safety.