Gold Coast / Tweed Heads' Professional Security Company
Southern Cross Protection Gold Coast and Tweed Heads is part of Southern Cross Protection, a national full-service security company with over 90 years' experience.

We exist to protect you, your people and your assets, allowing your organisation to grow and prosper.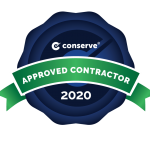 About Us
0
WORKFORCE SUPPORTING NATIONWIDE OPERATIONS
REVIEWS
We are pleased to note our satisfaction with the standard of service offered to us by Southern Cross Protection and their team. Southern Cross Protection have recently been awarded the Security Patrol and Static Guarding services across our Queensland property portfolio which consists of a mix of commercial, industrial and retail shopping centres. The transition from multiple suppliers to one has been seamless with Andy Jones and his team. This is a great result for our clients and a seamless managed service line for our Property and Facilities Managers. Southern Cross Protection provides dynamic, professional and high quality services and we have no hesitation in recommending them as a security service provider.

Manager, Real Estate Management | Colliers International

For almost a decade, we've entrusted Southern Cross Protection with a number of our facilities in both NSW and QLD. Southern Cross Protection has been providing security solutions fit for each site including mobile patrols and welfare checks. Their security services include calls on site and making sure doors and windows are secure and intact, whilst looking for signs of damage, vandalism, forced entry, and unauthorised persons. Southern Cross Protection remains a reliable and dependable security partner that certainly contributes to IRT's long-standing stable repute in the aged care industry.

Manager, Facilities and Emergency Services | IRT
Southern Cross Protection has been outstanding. It is never an issue to find a security guard for urgent after-hours jobs. The Southern Cross Protection team is very quick on their feet, and very attentive.

QED Enterprises

The Southern Cross Protection team always goes above and beyond what their contract asks of them. This includes doing extra duties that help make my life much easier.

Aveo

From my first contact with Southern Cross Protection, I felt a sense of professionalism. I would recommend them to any business looking to establish or review their on-site security.

Aryzta
Since Southern Cross Protection have taken over the security at the college, there has been little to no problems at the college. Their reliability and attention to detail is exceptional.

The security guards on Saturday were fantastic. A great help at the car park and extremely polite. All the helpers on the gate commented.
MANAGEMENT TEAM
Lisa Logan

State Manager

Lisa Logan is a security professional with over 15 years' experience in the Security industry. Lisa joined Southern Cross Protection in September 2005 as a Team Leader in the National Operations Centre.

Lisa then quickly progressed into Queensland Accounts Manager and then National Customer Care Manager. She was eager to learn every aspect of the business and so took on a role as Branch Operations Manager before accepting her current role as our Queensland State Manager.

As an experienced leader, Lisa's strength and passion lies with delivering value for customers through innovation, business improvement and building effective teams.

Lisa has significant front-line leadership experience, having been responsible for a resource pool of 1,600 security officers during the G20 Summit 2014 and the Commonwealth Games 2018.

Lisa is a resilient manager who is committed to achieving quality outcomes and responds swiftly to changing demands. She anticipates and responds to customer needs, and will persist and focus on achieving objectives, even in the face of adversity.

Christopher Petrie

Account Manager

Christopher is currently our QLD Account Manager. He has been in the security industry for over 15 years, working Nationally and Internationally in various management positions. During his career progression, he has worked closely with the Australian and Papua New Guiana Government sectors, having the ability to gain a specific set of skills and experience. As an individual and a leader, he is highly goal-driven and possesses strong ethical leadership traits with a positive and innovative way of thinking. Throughout his career, he has obtained a unique set of skills that has helped drive him to achieve his goals and objectives which has led to career progression and organisational growth and prosperity. During this time, Christopher has had the ability to pursue and obtain a strong business acumen by studying for his Master of Business Administration & his Graduate Certificate in Security Management. With his extensive experience and relevant qualifications, he will be a valuable asset to our organisation and will excel in his relationships with our customers.

Harry Broadbent

Branch Manager - Gold Coast / Tweed Coast

Harry Broadbent is our Gold Coast Branch Manager. He started as a patrol officer in 2013, and in 2016 became Senior Patrol Officer for the Gold Coast and Tweed Coast branches whilst assisting management with day-to-day operations. In 2018, he became Branch Manager for the Gold Coast & Tweed Coast region. Harry is constantly client-focused and always strives to ensure the customer receives value for the service delivered and that it meets their specific requirements. Previous experience in the field has given him the necessary knowledge required to enable the patrol teams to deliver the best service and continuous improvement.