Reliable Security Patrols for Safer Communities and Businesses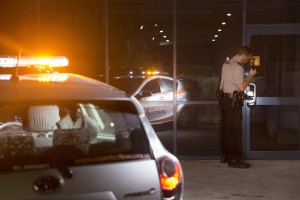 Security patrols, or mobile patrols, save you money and provide asset and profit protection. Our fully equipped fleet of vehicles and highly trained Security Patrol Officers perform regular, non-predictive patrols suitable for a wide range of property types and areas.
Security Patrols are a shared resource that creates a highly effective security solution where the cost of a full time resource is simply not justified. They are designed to provide you with a high visibility deterrent to criminal activity not only to your property or facility, but in the area around it.
Do you require a late-night presence for your industrial warehouses or complexes? A security check and lockup service at a dedicated time for a retail precinct?
Or an escort to safeguard employees delivering or transporting high value goods? Whatever your requirement Southern Cross Protection security patrols can provide the level of dedicated protection and assistance you need.
Our Extensive Network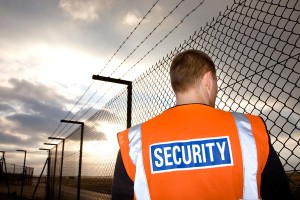 We operate a fleet of vehicles and Patrol Officers across Australia. Every night they perform over 16,000 patrol visits to over 6,000 locations. With local branches in every State and Territory we have a truly national footprint and can provide coverage to your sites, wherever they are.
These security patrols are responsive, reliable and fully supported by our state of the art 24-hour Response Centre, and are perfect for:
Providing a physical presence and deterrence

Providing assistance in an emergency situation

Checking for trespassers and skylarkers

Checking for signs of criminal activity

Identifying unauthorised vehicles
High Priority Security Escorts
Adding a security escort to a new or existing security patrol is a great way to protect your staff and secure your property and assets at their most vulnerable times.
Include Lock-Up and Unlock
Including a daily lock-up service for exterior doors, windows, gates and other entrances to your service means additional protection and value. Potentially saving you from costly, preventable thefts due to accidental security oversights and decreasing running costs if you would like lights, air-conditioning, or other utilities switched off and on.
Suitable for Your Property
With a wide variety of clients, big and small, our services are a trusted security component for many industries. Southern Cross Protection's services are suitable for businesses and communities of all scales, including:
Commercial Offices

Retail Precincts

Industrial Facilities

Critical Infrastructure

Government Property and Assets

Residential Areas and Communities
Your Security Patrol Specialists
When you need a mobile patrol with the breadth of experience suitable to your industry, or needs and adaptable service depending on your requirements, you need Southern Cross Protection. Call today on 1300 136 102 or enquire online to discuss what we can do for you.