Our Values
Our values serve as a guide to remind us what is important.
These are the moral and ethical values we stand by. We are proud of our values.
We exist to protect you, your people and your assets, allowing you to focus on your business, your people and your customers.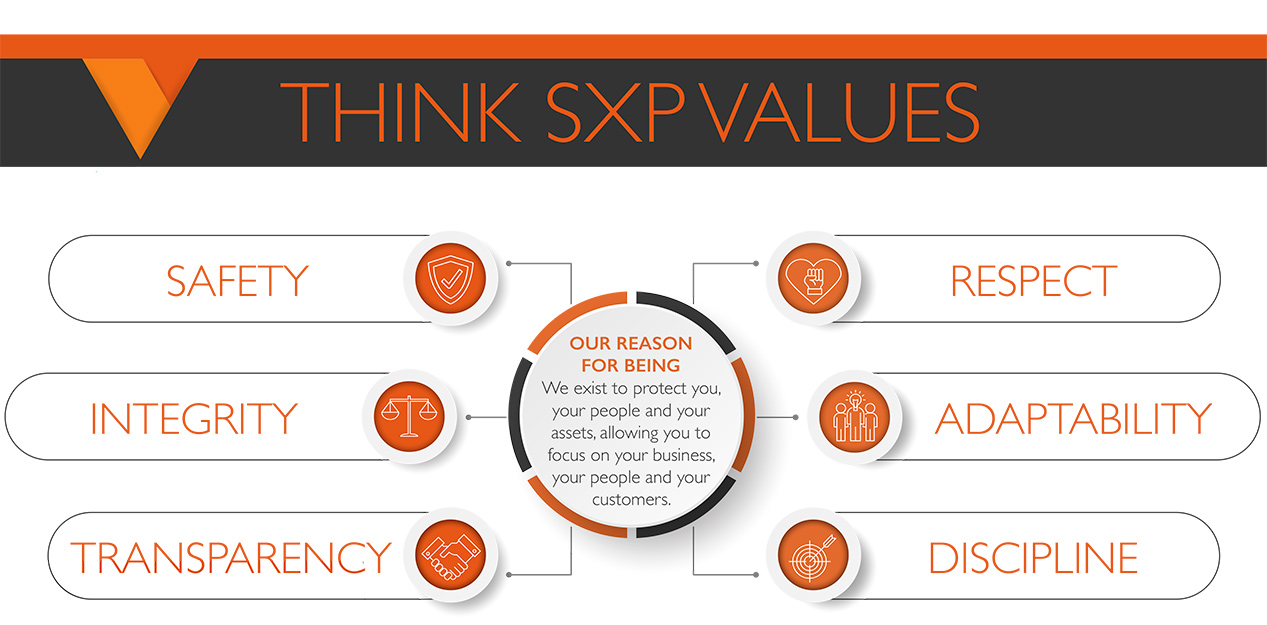 Security Officers Credo
Our Security officers credo is the core of who we are and why we do what we do:
I believe every person is entitled to live or work in a community that is safe and secure. I believe that through my actions our environment and our lifestyle are improved. I make this happen for our customers and our customer's customers by adopting our security standards and practices. Southern Cross Protection is the market leader because I care.