Mackay's Professional Security Company
We exist to protect you, your people and your assets, allowing your organisation to grow and prosper.
About Us
0
PATROL VISITS PER NIGHT
ABOUT
Southern Cross Protection Mackay
The Southern Cross Protection Mackay Branch serves a loyal base of satisfied clients with 16 years of industry experience and a comprehensive suite of security services to meet your specific business needs. Our team is passionate, adaptable, highly trained and rigorously selected for their integrity. This means you can rely on us to provide you the protection you deserve.
We service the areas Paget, Sarina, Mackay City, Northern Beaches, Mackay Harbour, Marion, and Walkerston.
Need a dependable solution for protection and safety? Call Southern Cross Protection Mackay today on 1300 136 102 or contact us online for a free quote or consultation. We would be happy to discuss your requirements and the services most suitable to your industry or needs.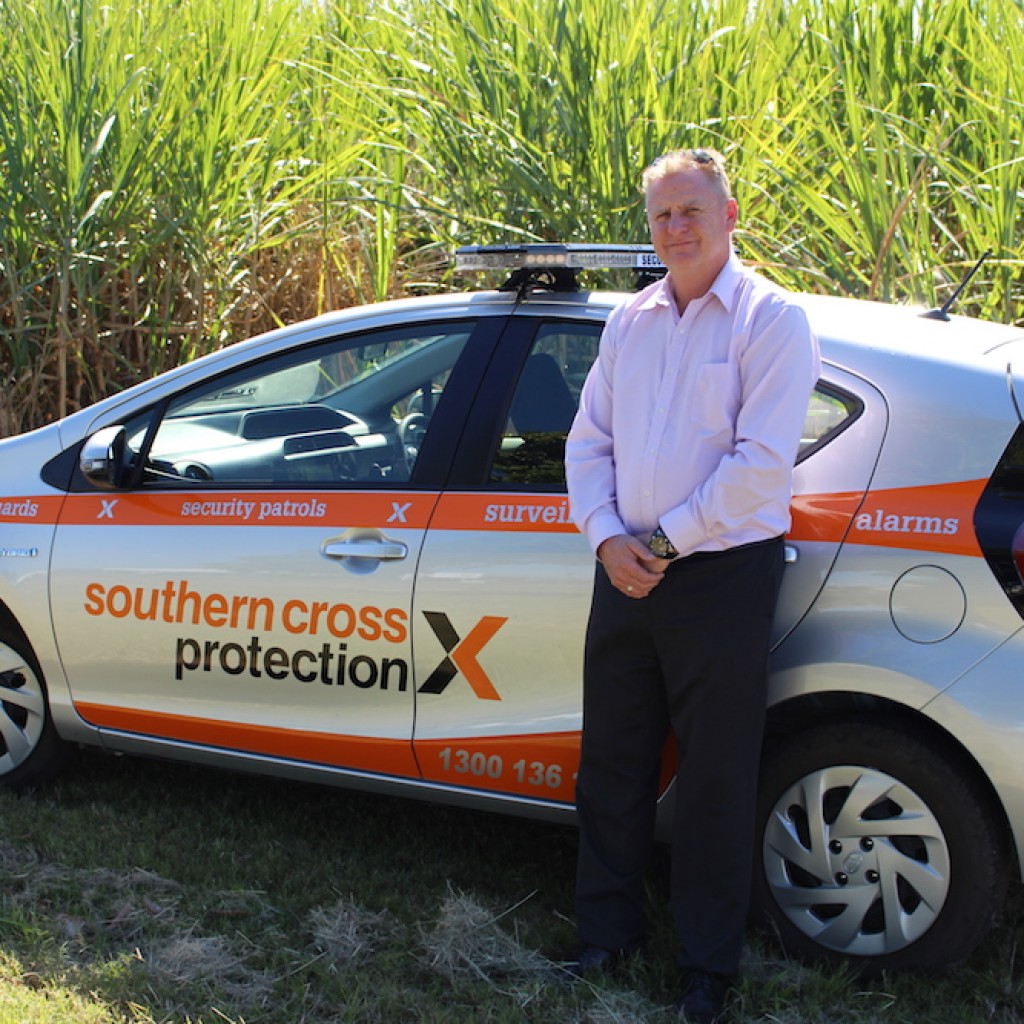 TEAM
Lisa Logan

State Manager

Lisa Logan is a security professional with over 15 years' experience in the Security industry. Lisa joined Southern Cross Protection in September 2005 as a Team Leader in the National Operations Centre.

Lisa then quickly progressed into Queensland Accounts Manager and then National Customer Care Manager. She was eager to learn every aspect of the business and so took on a role as Branch Operations Manager before accepting her current role as our Queensland State Manager.

As an experienced leader, Lisa's strength and passion lies with delivering value for customers through innovation, business improvement and building effective teams.

Lisa has significant front-line leadership experience, having been responsible for a resource pool of 1,600 security officers during the G20 Summit 2014 and the Commonwealth Games 2018.

Lisa is a resilient manager who is committed to achieving quality outcomes and responds swiftly to changing demands. She anticipates and responds to customer needs, and will persist and focus on achieving objectives, even in the face of adversity.

Christopher Petrie

Account Manager

Christopher is currently our QLD Account Manager. He has been in the security industry for over 15 years, working Nationally and Internationally in various management positions. During his career progression, he has worked closely with the Australian and Papua New Guiana Government sectors, having the ability to gain a specific set of skills and experience. As an individual and a leader, he is highly goal-driven and possesses strong ethical leadership traits with a positive and innovative way of thinking. Throughout his career, he has obtained a unique set of skills that has helped drive him to achieve his goals and objectives which has led to career progression and organisational growth and prosperity. During this time, Christopher has had the ability to pursue and obtain a strong business acumen by studying for his Master of Business Administration & his Graduate Certificate in Security Management. With his extensive experience and relevant qualifications, he will be a valuable asset to our organisation and will excel in his relationships with our customers.