Our riding team from Southern Cross Protection took part in this year's Tour de Cure around Tasmania from Nov 25th to 29th.
The Peter Mac Ride was a magical tour, bringing together an amazing group of people united in one goal – to raise vital funds for pioneering cancer research at the Peter MacCallum Cancer Centre.
The team shared incredible memories, but above all, changed the lives of those touched by cancer.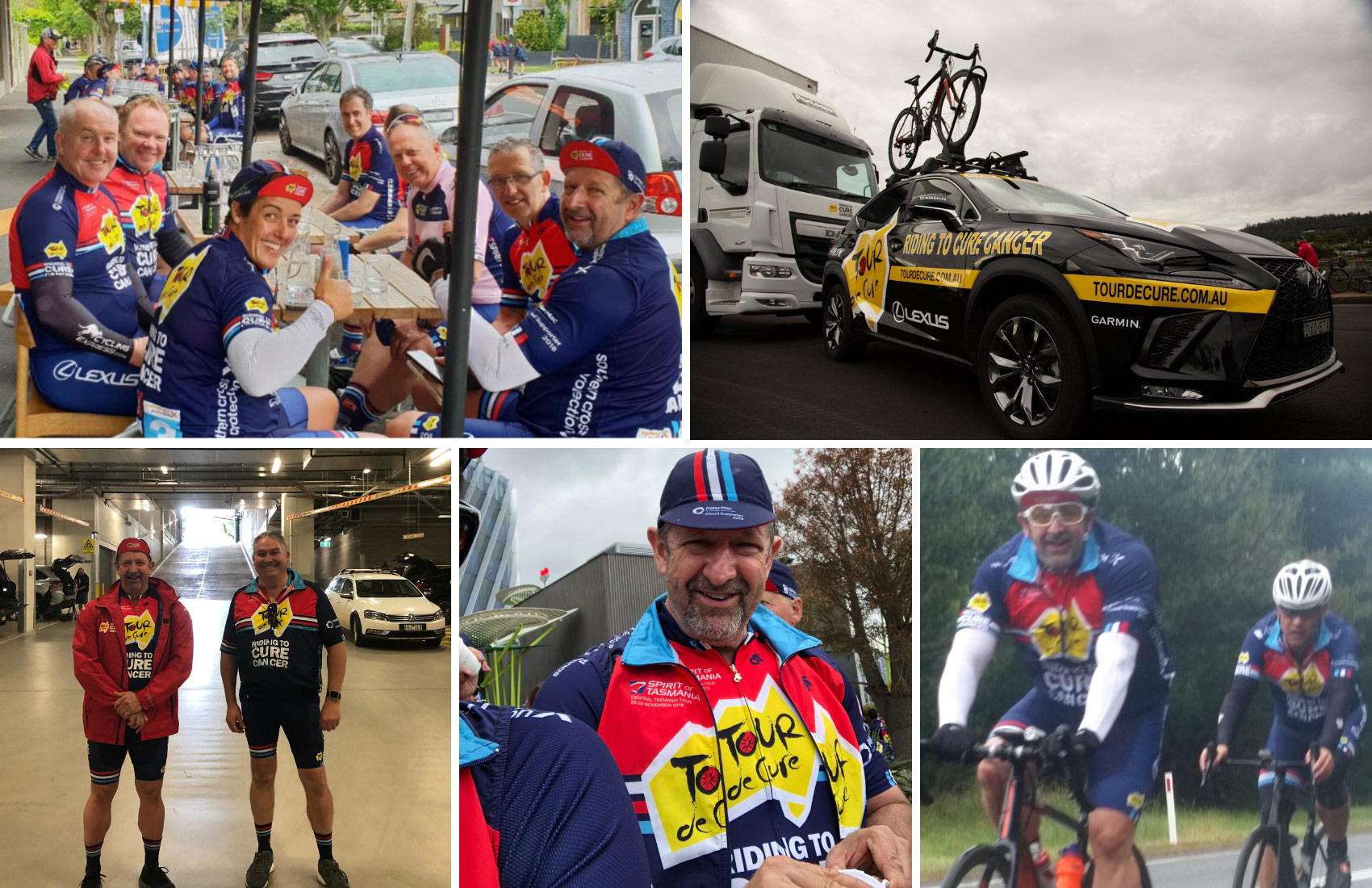 Starting from the Peter MacCallum Cancer Centre in Melbourne, they rode on to the Spirit of Tasmania and set sail overnight to Devonport. Over the 3 days and 400kms, the team experienced the breathtaking beauty of the Tasmanian wilderness and it's pristine coastline before the return voyage home back to Melbourne.
Participants of the close-knit team set a target of $500,000 and surpassed it by successfully raising $542,484.10.
Congratulations to our SXP riders, all other teams, and to the event organisers, staff and supporters. We thank you for giving us an opportunity to raise awareness and funds for such an important cause.
More info: https://www.tourdecure.com.au/tours/peter-mac-ride/